Insulation monitoring in the electrical system
System insulation monitoring and safety relays suitable for permanent monitoring of IT electrical lines. Insulation monitoring devices are widely used in electrical panels on mobile generator sets. These devices can monitor the insulation of lines up to 500Vac, and have a potentiometer on the front panel to set the impedance trip threshold. They have an indicator LED (Fault) and a relay that switches in the event of an earth insulation fault.
Main benefits
Reliable solid state electronics
Simple trip threshold setting on the front panel
Small 2 DIN module size
Clear door with lead seal
Main features
Voltage monitoring up to 500Vac
Trip time of 500ms
Trip threshold settable from 50k to 300k Ohm
Functional Test and system Reset buttons
Output with 1 NO-C-NC change-over contact, 12A 250Vac
Can monitor three-phase, single-phase and battery systems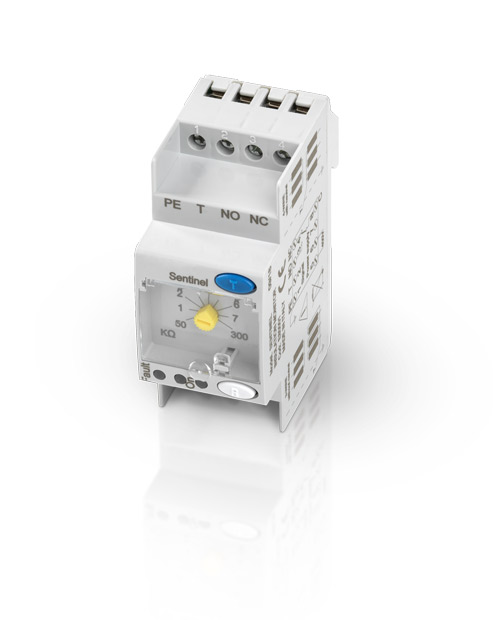 Modular isolation monitoring devices
Sentinel
Isolation monitoring sentinel for LV networks up to 500 Vac; 2 modules; 110–230–400 Vac power supply.