Recessed combined emergency stop button with mushroom head
Buttons with a unique innovative design for industrial use in human-machine communication. These strong emergency stop buttons are suitable for severe conditions and in addition to operating the electrical contacts at the rear, they can also emit very strong light and acoustic signals.They are ideal for installation on fixed and mobile panels, generator sets, agricultural machinery and operating machinery in the civil, tertiary and industrial sectors.
Main benefits
Easy to use and install
Ideal as alternatives to conventional flashing lights and buzzers
IP65 overall protection
Strong and highly visible
Main features
Fast intermittent light indication
Slow intermittent light indication
105dB acoustic indication
Can be fitted with up to 4 NC and NO contacts
Can be wired with a custom protective corrugated tube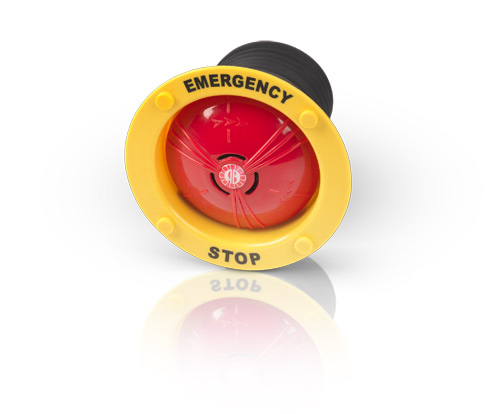 Emergency stop button
P95 series
In progress.
P110 series
Recessed emergency stop button with square front panel and acoustic and light indicators
P130 series
Recessed emergency stop button with round front panel and acoustic and light indicators